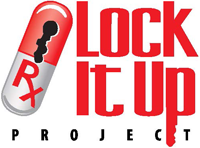 Lock It Up Project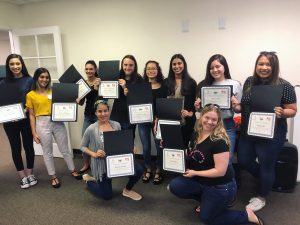 The Lock It Up Project provides college students with the opportunity to become Peer Educators through its Peer Education Program (PEP). PEP is designed for college students to become advocates that focus on spreading awareness about the dangers of prescription drug abuse. The goal for Peer Educators is to raise awareness on college campuses as well as at community events to prevent future drug use and help others who are dealing with substance abuse related issues. Specific objectives include:
Increasing knowledge about prescription drug abuse and prevention methods
Advocating for living a drug-free lifestyle by promoting positive decisions and life choices
Encouraging students to become actively involved in raising awareness of the risks and consequences associated with prescription and over the counter (OTC) drug abuse
Peer educators will be trained to host their own community events such as informational booths, classroom presentations, in-service trainings, and Town Hall meetings or take on projects such as creating flyers or public service announcements to raise awareness on the issue of prescription and OTC drug abuse. Additionally, they will be held accountable for participating in some program related activities, as well as attending all of the trainings, meetings, end of semester events, and the appreciation celebration. In return for volunteering 5-10 hours per month, Peer Educators will receive a monthly stipend of $45-$90.
Requirements
Applicants must be 18-25 years old and enrolled at Fresno State, Fresno City, Clovis Community College, or Reedley College.
Application Process
For those interested in applying for the Peer Educator position within the Peer Education Program, please complete the application in forms section on left.