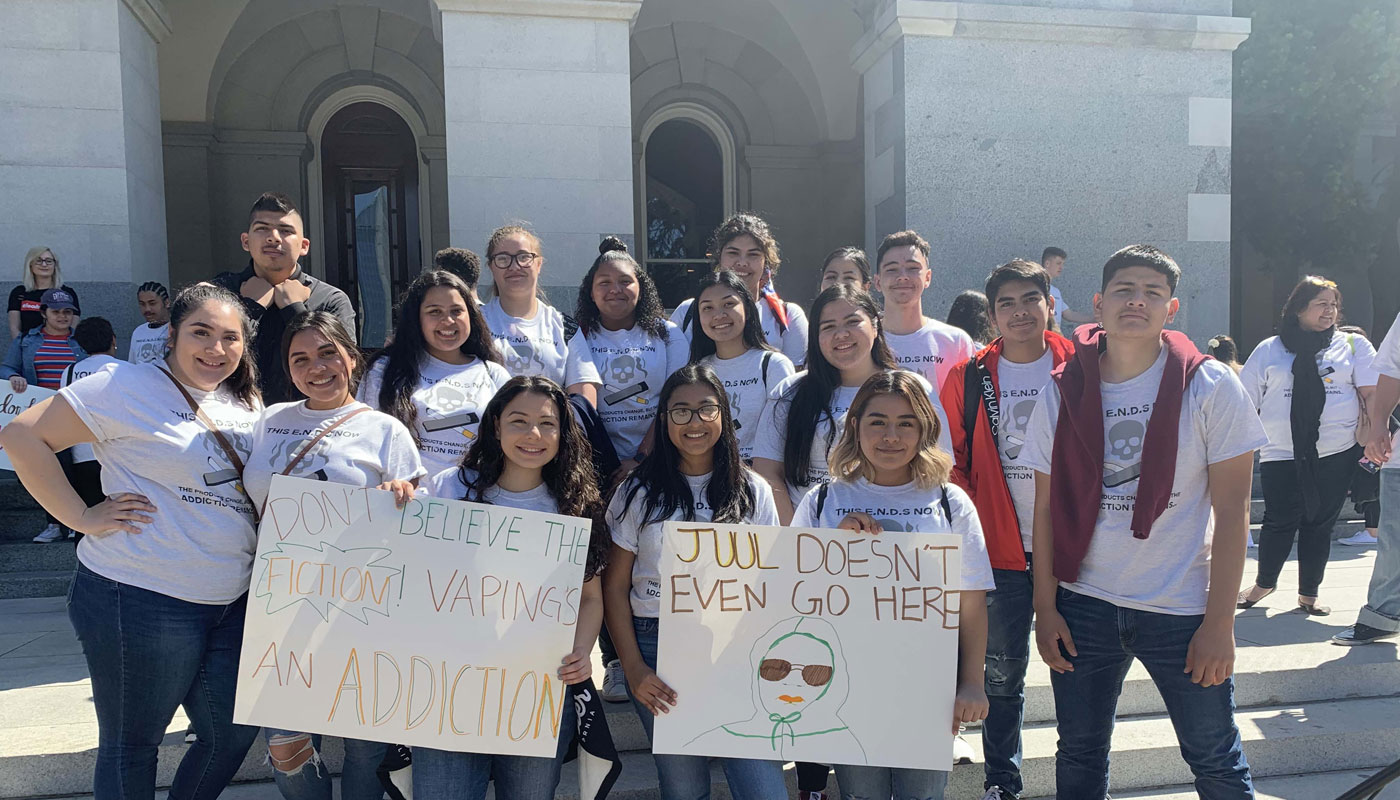 Regional Advocates Countering Tobacco (ReACT)
Who We Are
The Regional Advocates Countering Tobacco (ReACT) Program was created through funding support from the California Department of Public Health, Tobacco Control Program. ReACT implements a tri-county tobacco control plan aimed at reducing and preventing tobacco use and decreasing exposure to secondhand smoke.
Target Audience
ReACT is tasked with providing tobacco control services to communities in Fresno, Tulare, and Kings County. Our target audiences include elected officials, parks and recreation personnel, community organizations, youth, and community members.
Our Objectives
Youth Engagement: REACT supports youth in Fresno, Kings and Tulare counties to form part of a Tobacco-Free Youth Coalition.
Smoke-Free Public Venues: REACT supports cities in Fresno, Kings and Tulare counties with technical assistance to adopt and implement policies that eliminate the use of all tobacco products, including electronic cigarettes, in outdoor venues such as parks, fairgrounds, playgrounds, and other recreational public venues.
Zoning: REACT supports communities with technical assistance to adopt conditional use permits or other land use regulations to prohibit the location of tobacco retail outlets within 1,000 feet of youth sensitive areas and/or limit the number of retailers within city limits.
Program Activities
The program takes a comprehensive approach to tobacco use prevention by educating and engaging community members, youth, and elected officials in changing community policies surrounding tobacco use in public areas and the sale of tobacco near schools and youth sensitive areas. Program activities include:
Informational Presentations
Summer Youth Leadership Summit
Community Presentations, Training, and Media campaigns
Informational Booths
Youth Advisory Boards
Education via Social Networking
Technical Assistance for Policy Efforts
Model Policies for Communities
Tobacco Litter Clean Ups
Youth Coalition
The ReACT program empowers young people to create policy change in their local communities by training youth to take lead in educating their community and meeting with elected officials in the tri-county region. This is done through participation in local and statewide training and events, including Youth Quest, Summer Youth Leadership Summit, and various training for public speaking, data collection, and youth leadership. Youth ages 13-18 are encouraged to join the coalition by contacting the REACT Program today!
Funded by the California Department of Public Health, California Tobacco Control Program, Contract No. 15-10228