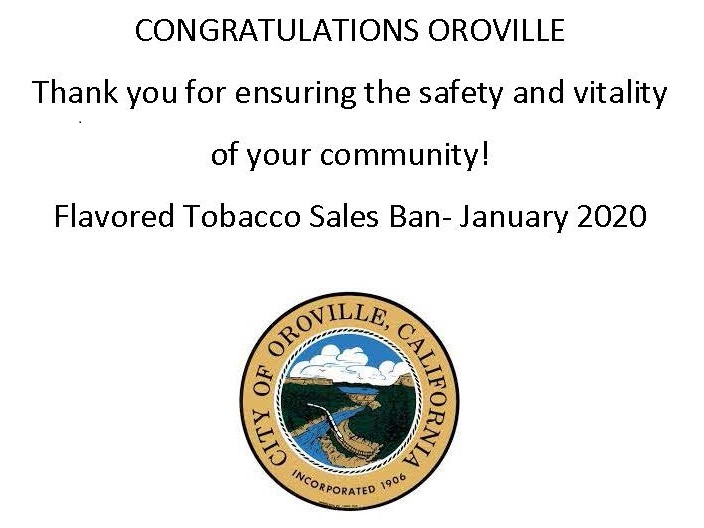 Smoke-Free North State
Who We Are
The goal of the Smoke-Free North State program is to promote and protect a tobacco-free lifestyle for Butte County residents. Currently, our program focus is the targeted promotion of flavored tobacco products- including e-cigarettes, menthols, and mint flavored chew – to youth and communities of color in the city of Oroville.
Quick Facts
The 2018 California Healthy Kids Survey found that 5% of Oroville high school 11th graders and 25% of non-traditional high school students in Oroville are daily tobacco users including e-cigarettes and flavored cigars.
The nicotine solutions sold for use in electronic smoking devices are marketed in thousands of bright colors and "kid friendly" flavors, such as chocolate, bubblegum and Sourpatch Kids1.
The U.S. Food and Drug Administration (FDA) and the Surgeon General report that flavored tobacco products – including menthol flavors – help new tobacco users establish habits that can lead to long-term addiction.
THANK YOU to our Advisory Board members representing:
Hmong Cultural Center of Butte County
African American Family & Cultural Center
Feather River Tribal Health
Oroville Residents and Concerned Citizens
Butte County Public Health Tobacco Education
The Smoke Free North State program is funded by the California Tobacco Control Program under grant no. 15-10227.