San Bernardino County Tobacco Control Program
Who We Are
In the American Lung Association State of Tobacco Control (SOTC) 2021 National Report, only 3 out of 22 cities in San Bernardino County, California, have a passing grade on policies for smokefree outdoor environments, smokefree housing, and reducing sales of tobacco products.
Tobacco impacts all of our lives. To learn more about how it affects our communities and what you can do, click below: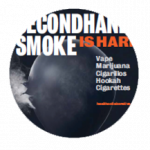 ALL SECONDHAND SMOKE IS HARMFUL
Don't be fooled by how they look or smell Take action HERE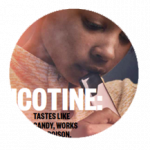 NICOTINE: TASTES LIKE CANDY, WORKS LIKE POISON
Take action, visit flavorshookkids.org and click on the Do Something link on the top of the page.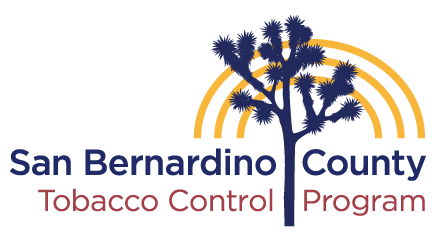 Who We Are
The San Bernardino County Tobacco Control Program (SBCTCP) serves in the capacity of the Local Lead Agency for tobacco prevention and control efforts in San Bernardino County. With funding support from the California Department of Public Health – Tobacco Control Program, SBCTCP is administered by the California Health Collaborative to implement a comprehensive tobacco control plan designed to mitigate the impacts of tobacco in the county.
What We Do
Through community collaborations, youth engagement and the implementation of policy campaigns, SBCTCP aims to:
Advance efforts by incorporated cities in San Bernardino County to adopt a policy that requires retailers to obtain a tobacco retail license (TRL) that regulates the sale and distribution of tobacco products, including flavored and electronic smoking devices (ESD);
Establish a Youth Advisory Board that facilitates the engagement of youth in the program's tobacco control efforts;
Mobilize community members and youth advocates to promote the adoption of tobacco-free policies in outdoor non-recreational areas of incorporated communities in the county; and
Maintain a diverse community coalition that supports and guides the tobacco control efforts in the county.
Coalition
Coalition For A Tobacco-Free
San Bernardino County
MISSION
The Coalition for a Tobacco-Free San Bernardino County is a group of community representatives who want to make a difference, and are dedicated to preventing and reducing tobacco use through empowerment, mobilization, education, advocacy, and coordination at the local and state levels. The Coalition consists of a variety of organizations, governmental agencies, and volunteers from San Bernardino County that gather to improve the health and well-being of the community, in particular, the needs of underserved and underrepresented groups that are disproportionately affected by tobacco products. The Coalition works to achieve health equity through the use of a social and racial justice lens in our policy efforts to not create further inequities.
Goal
To eliminate the death, disease and health care costs caused by tobacco products in San Bernardino County through advocacy, education, and policy. The Coalition will act as a champion for tobacco-control related issues within San Bernardino County, and will cultivate partnerships that promote the mission of the Coalition. Through these efforts, the Coalition will strive to empower local communities so they can become the leaders in tobacco control within their own neighborhood.
MEETINGS
The Coalition meets the second Thursday of every other month from 1-3 p.m. In accordance with the COVID 19 crises, meetings are being conducted via Zoom. Once meetings resume in person, they will be held in San Bernardino at 301 E. Vanderbilt Way, Suite 150 San Bernardino, CA 92408.
Meeting Dates for 2022:
February 10, 2022
April 14, 2022
June 9, 2022
August 11, 2022
October 13, 2022
December 8, 2022

Learn more about the Coalition and get involved here. For more information, please contact:

Magdalena Solorzano, Media Specialist
Nichole Williams-Artry, Community Engagement Coordinator