North State Equity
Who We Are
The focus of the EQUITY program is to increase the availability of smoking cessation resources throughout six northern California counties: Butte, Glenn, Tehama, Shasta, Colusa, and Yuba.
One strategy is working with local healthcare clinics, behavioral health clinics and treatment facilities to ensure they have the training and resources to assist every smoking client to quit!
Quick Facts
In these counties, nearly 20 percent of residents 18 years old or older use tobacco products– one of the highest smoking rates in the state.
Smoking kills more people than HIV, illegal drugs, alcohol, motor vehicle injuries, suicides and murders combined
Smoking harms nearly every organ in the body and increases the risk of:

Coronary heart disease by two to four times.

Stroke by two to four times.
Lung cancer in men by 23 times
Lung cancer in women by 13 times.
Chronic obstructive lung diseases (chronic bronchitis and emphysema) by 12 to 13 times.

The Equity program is funded by the California Tobacco Control Program under grants no. 15-1022 and no. 17-10569
Events/Training
TRAINING OPPORTUNITIES

SCLC offers training and education through webinars, technical assistance, and social marketing targeting behavioral health agencies, providers, and the clients they serve throughout the state of California. Click here to find trainings, many offering continuing education credits!

The National Behavioral Health Network strengthens the capacity of health care professionals to develop and implement efforts focused on eliminating tobacco- and cancer-related disparities among people with mental illnesses and addictions. Click here to access clinician-focused webinars and resources.

CTI conducts free virtual trainings to support ongoing education in tobacco treatment, prevention and policy change. Multiple training opportunities are available to provide healthcare professionals with the knowledge and skills to successfully engage their patients/clients with proven strategies for lasting tobacco abstinence. Click here to access the webinars.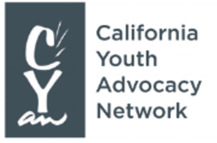 The Campuses Organized & United for Good Health, COUGH, cessation student advocates training is an online, self-paced training series of six webinars. This training series is for college students who are interested in learning more about how they can help improve tobacco cessation services on their campus and act as tobacco cessation advocates. Click here to begin.
October

2023

Mon
Tue
Wed
Thu
Fri
Sat
Sun