Maternal Wellness Program
Who We Are
California Health Collaborative's integrative perinatal wellness program (s) support birthing people, moms, dads and their families at risk of a mood disorder. In addition, the perinatal wellness program (s) partner with medical providers, hospitals and behavioral health providers to create a comprehensive plan of care which supports both the patient, family, and the provider.
1 in 5 mothers. 1 in 10 dads.
Experience perinatal depression or anxiety.
Initiatives
FIRST 5 OF SAN JOAQUIN COUNTY EXPANDED HOME VISITATION INITIATIVE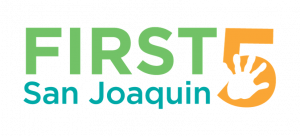 Our home visitation program provides for the delivery of the Health Education curricula, which educate families on eating healthy, being physically active, and managing the household budget, to families with children ages 0 to 5.
Children and families participating in this program receive the following services: Raising A Reader, an early literacy and family engagement program; screening and referral services for health insurance, dental care, California Work Opportunity and Responsibility to Kids (CalWORKs), CalFresh (food stamps), Women, Infants and Children (WIC) and food subsidy programs; developmental screenings through the Ages & Stages Questionnaires; and access to Parent Education Workshops.
For more information or to enroll contact:
Leslie Shelton 209.202.2640 or lshelton@healthcollaborative.org
Jennifer Guillen (209) 687-4478 o jguillen@healthcollaborative.org (Spanish)